Images from the process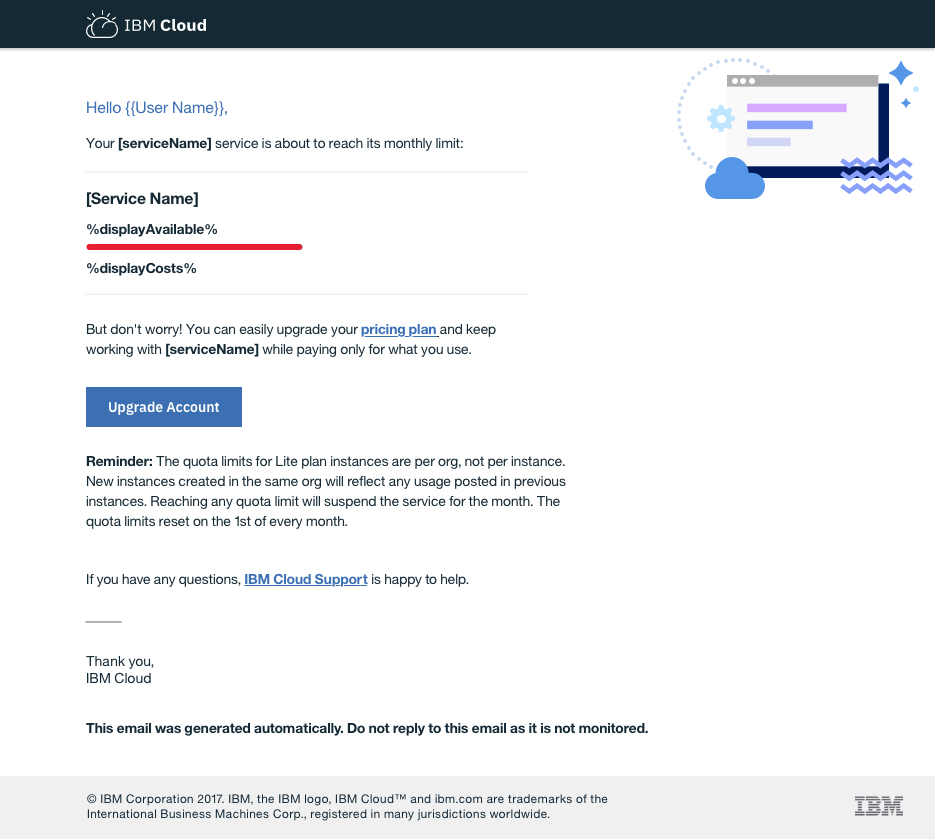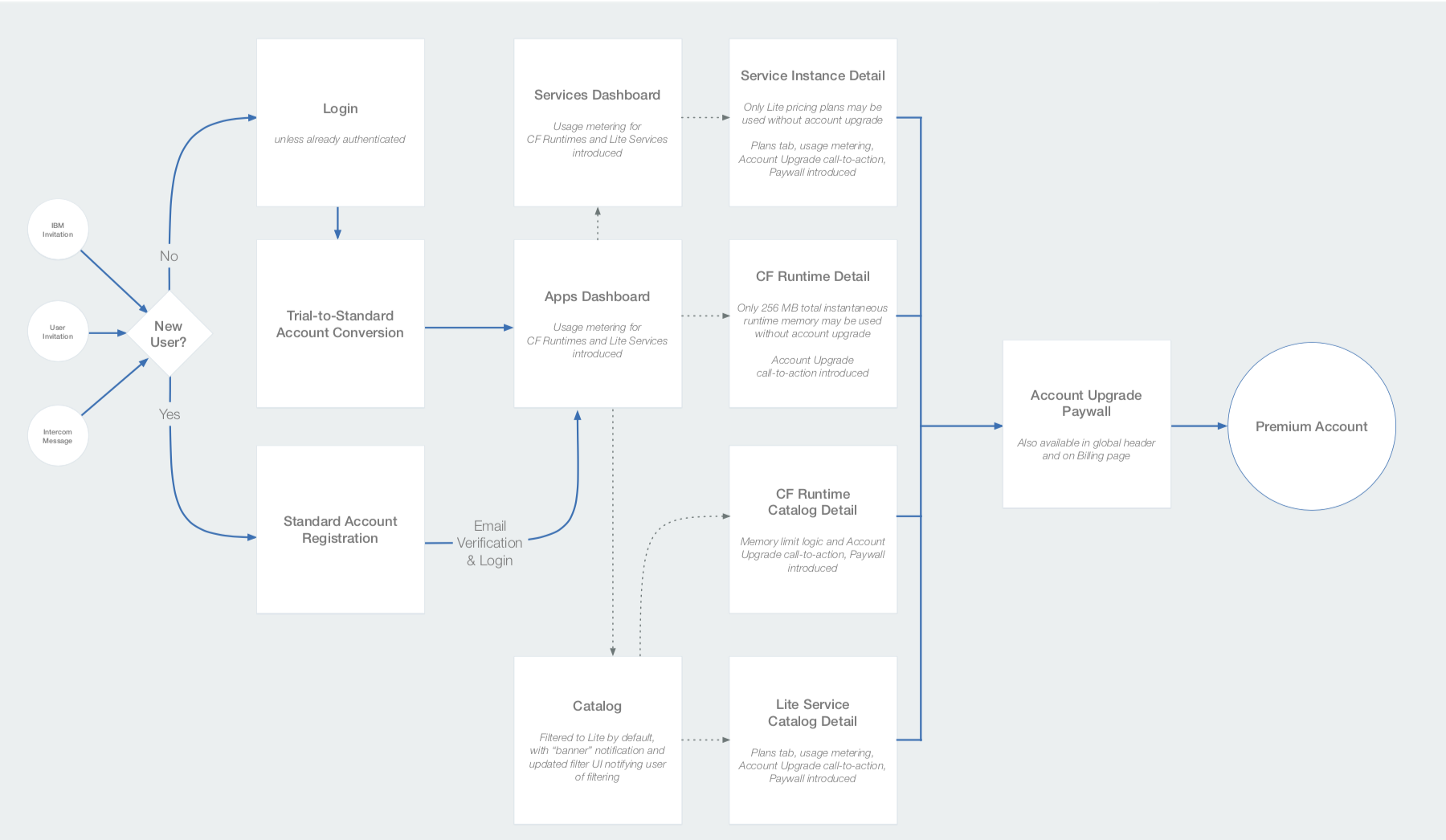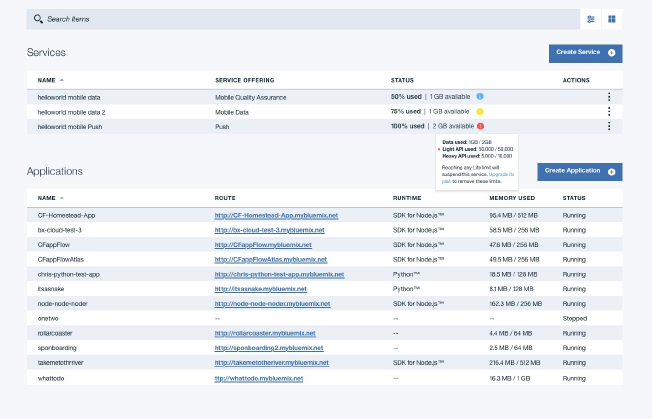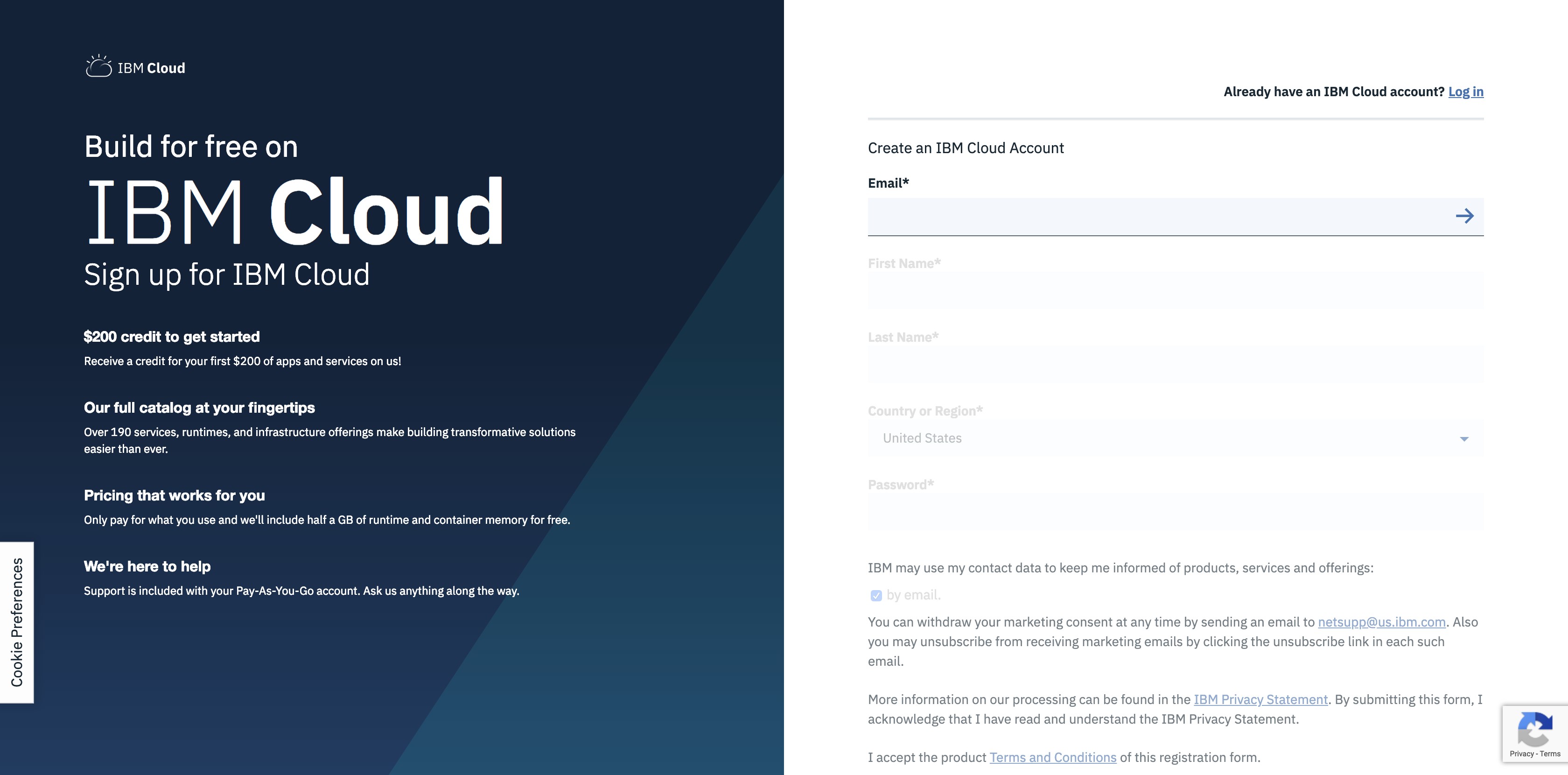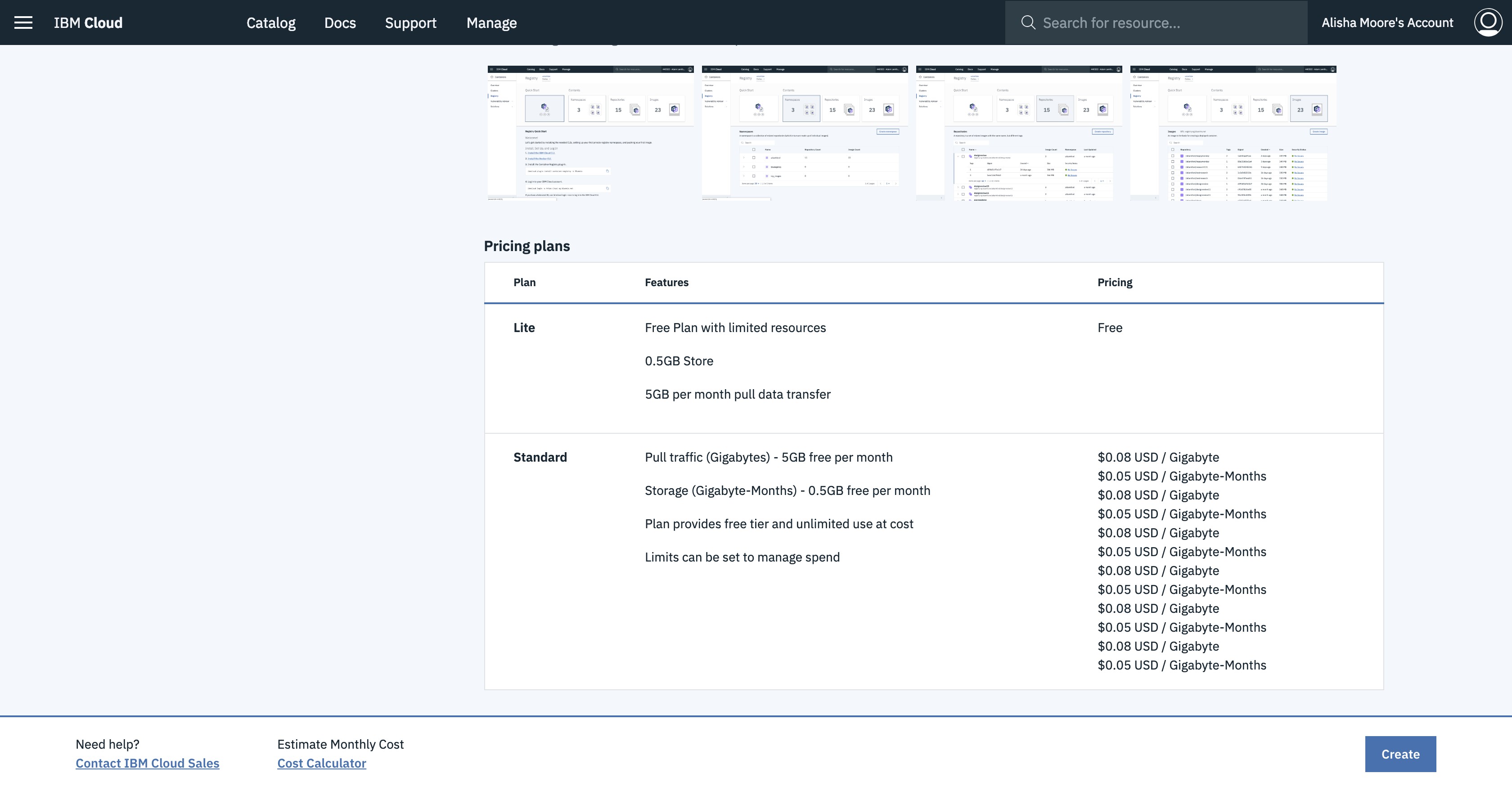 IBM Lite Plan
Problem
Users only had a 30-day train in which to evaluate the IBM Cloud Platform. After 30 days, the platform would require a credit card to continue use. Users weren't ready to start paying for IBM Cloud products and services and needed more time to evaluate the platform.
Process
While designing this product, I was part of an incredibly talented multi-disciplinary team. When I joined the team, our researcher had already conducted generative research and gathered information about user's pain points through interviews and surveys. Using this information we started designing, and fell into a great sprint rhythm over the next two years with a lot of great co-creation and seamless handoffs. As more of the product went live, we continued to user test and constantly used that feedback to improve fidelities ranging from paper prototypes to live code.
Solution
A Lite account option that never expires and doesn't require a credit card. This account also includes usage tracking and efficiency features to help users better manage their resources.
---
Work sessions
Helped to facilitate working sessions and guide the extended team through the Loop - from research, ideation, making and testing low-fidelity wireframes, to reflection and iteration, and to implementation and delivery.
User Flows
As we began to work through the workflow, we would create low and mid-fidelity wireframes in Sketch and Invision. This helped us to communicate more effectively to those inside of our team, such as our development team who could help us gauge technical feasibility and users who would test our workflows for usability.
Wireframes
I did a lot of low (sketches and doodles) and high fidelity wire-framing (Invision) throughout this project. It allowed me to easily gather feedback from users and from our greater team.
User Research
I worked with research to synthesizing research findings and identifying the key moments, actions, and pain points throughout the user journey. We tested prototypes of the user experience to gather user insights and iterate based on their feedback.
Accessibility
I learned a lot about accessibility in this project. Dealing with data visualizations (usage meters and icons), I had to testing for color contrast and creating best practices as I learned. I wanted to ensure the accessible version still conveyed the same amount of flexibility and context by using screen reader.
---
Measuring Success
After a months-long beta test, the 30-Day Trial was been replaced with the Lite account as our default new user account type worldwide.

Lite accounts are converting to Pay-As-You-Go at twice the volume of 30-Day Trial users.

Lite accounts are generating over triple the billable revenue per

upgraded Pay-As-You-Go user relative to 30-Day Trial.

What I Learned
Designing a new account type, while working with restraints, is not easy.

How to effectively work with Design, Content and Development teams.

Watching a user move around through a prototype will help inform placement of elements.